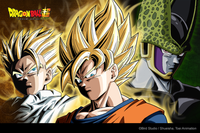 DRAGON BALL SUPER / TOGETHER®
《龍珠超劇場版:超級英雄》由兒玉徹郎執導,並由鳥山明親自坐鎮監督,他更參與了故事對白創作及角色設計,講述《龍珠超劇場版:布洛尼》的後續故事!邪惡組織紅帶軍曾被悟空消滅,承繼了那股邪惡意志的人們創造了終極最強人造人 — 伽瑪1號和2號。他們自稱為「超級英雄」,更開始對笛子魔童及悟飯施以襲擊!到底這班捲土重來的新生紅帶軍目的是什麼?危機逐漸逼近,是時候覺醒了 — 真正的「超級英雄」
BROWSE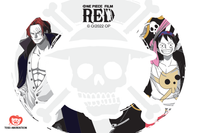 ONE PIECE RED / TOGETHER®
人氣動漫 ONE PIECE RED , 世界最受歡迎的歌姬‧美音,她的歌聲被譽為「超越次元的歌聲」。海賊、海軍、以及草帽海賊團齊集在她首次向公眾露面的演唱會中,與一眾美音粉絲期待她那足以改變世界的歌聲。然而一個衝擊的真相突然被公開,原來美音正是「紅髮」撒古斯的女兒…
Printed in Hong Kong by TOGETHER®
BROWSE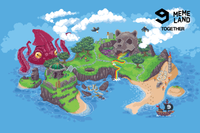 MEMELAND by 9GAG x TOGETHER®
9GAG is an online platform and social media website based in Hong Kong, which allows its users to upload and share user-generated content or other content from external social media websites. Since the platform for collections of Internet memes was launched on April 11, 2008, it has grown in popularity across social media such as Facebook, Twitter, and Instagram.
BROWSE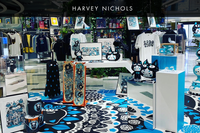 HARVEY NICHOLS x Bao Ho x TOGETHER®
Harvey Nichols is excited to announce its new collaboration with Bao, a self-taught artist who revels in freestyle work with murals and illustrations. Starting her career in 2015, the Hong Kong born artist instantly garnered attention from all over the world and collaborated with vaious international brands. Some key brands she has collaborated with are Nike, Mandarin Oriental , Starbucks, Microsoft and more. Known for her whimsical and lighthearted illustrations, the exclusive pop-up at Harvey Nichols is titled "Okaeri", meaning "welcome home" in Japanese.
Browse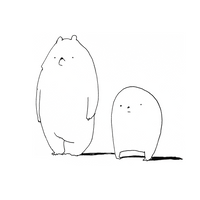 KONETA ( JAPAN ) x TOGETHER®
私は横浜で活動する日本人アーティストのシンです。
主にKONETAという人形作品を制作し、時々イラストを描いています。
KONETAはシャイな妖精です。 彼は不器用ですが、この世界を楽しんでいます。
この世界は素晴らしい、しかし満足することはありません。 そして、不十分な世界では、誰もが自分のために楽しみを探し続けています。
彼は私に分身です。彼と一緒にもっと楽しい世界を探してみませんか?
BROWSE
Location
HONG KONG PRINTING FACTORY
Unit 24-B4 , 1/F
Block B Focal Industrial Centre,
21 Man Lok Street, Hung Hom
Kowloon , Hong Kong
Mon - Sat 2-7 pm
( For Appointment Only )