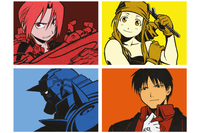 FULLMETAL ALCHEMIST Collection
"FULLMETAL ALCHEMIST" is a classic animation work that combines adventure, fantasy, science fiction, philosophy and other elements. Its appeal lies in its in-depth exploration of themes such as life, morality, science, faith and so on. At the same time, it also It incorporates rich character creation and storyline. The work has a unique worldview, wonderful character creation, high-level painting and animation production, profound themes and metaphors, and exquisite pictures and music. These are among the reasons why it attracts audiences.
BROWSE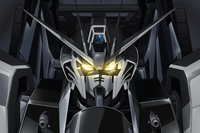 GUNDAM SEED Collection
For the first time, the stage of the story is set in a fictional future era called "Cosmic Era". In this era, humans have developed into two subspecies: "natural humans" who live on the earth and are born by nature; and humans who are born after innate genetic adjustment and optimization and immigrate to man-made orbital colonies in order to escape the persecution of "natural humans" "Adjuster". The story revolves around a young "Adjuster" Huang Yamato who is forced to be involved in a war between two races due to the "Adjuster" invasion of the neutral space colony where he lives.
BROWSE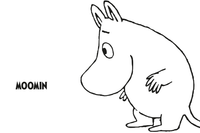 MOOMIN Collection
Moomin, his family, and his friends, live in the magical and mysterious Moomin Valley. Moomin lives happily in this place surrounded by challenges. Moomin is brave and fearless, with his group of good friends with positive personalities. Many interesting things happen in Moomin valley every day. The friends of the Moomin family are curious, and trusting, and embark on various adventures.
BROWSE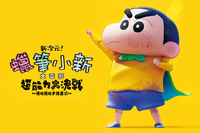 蠟筆小新 Crayon Shin-Chan Collection
《新次元!蠟筆小新THE MOVIE 超能力大決戰~飛吧!手卷壽司~》於2023年上映的日本動畫電影,是改編自漫畫家臼井儀人創作的漫畫系列《蠟筆小新》的第31部電影版,為該系列首部3D劇場動畫,由大根仁編導。劇情以原作第26卷收錄的番外篇《新之助・向日葵的超能力兄妹》為基礎,描繪了從宇宙飛來的光球使新之助成為超能力者為基礎的故事。
BROWSE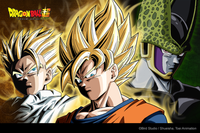 DRAGON BALL SUPER / TOGETHER®
《龍珠超劇場版:超級英雄》由兒玉徹郎執導,並由鳥山明親自坐鎮監督,他更參與了故事對白創作及角色設計,講述《龍珠超劇場版:布洛尼》的後續故事!邪惡組織紅帶軍曾被悟空消滅,承繼了那股邪惡意志的人們創造了終極最強人造人 — 伽瑪1號和2號。他們自稱為「超級英雄」,更開始對笛子魔童及悟飯施以襲擊!到底這班捲土重來的新生紅帶軍目的是什麼?危機逐漸逼近,是時候覺醒了 — 真正的「超級英雄」
BROWSE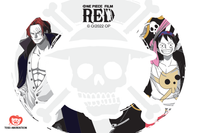 ONE PIECE RED / TOGETHER®
人氣動漫 ONE PIECE RED , 世界最受歡迎的歌姬‧美音,她的歌聲被譽為「超越次元的歌聲」。海賊、海軍、以及草帽海賊團齊集在她首次向公眾露面的演唱會中,與一眾美音粉絲期待她那足以改變世界的歌聲。然而一個衝擊的真相突然被公開,原來美音正是「紅髮」撒古斯的女兒…
Printed in Hong Kong by TOGETHER®
BROWSE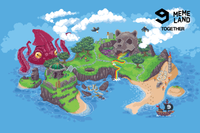 MEMELAND by 9GAG x TOGETHER®
9GAG is an online platform and social media website based in Hong Kong, which allows its users to upload and share user-generated content or other content from external social media websites. Since the platform for collections of Internet memes was launched on April 11, 2008, it has grown in popularity across social media such as Facebook, Twitter, and Instagram.
BROWSE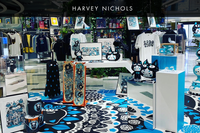 HARVEY NICHOLS x Bao Ho x TOGETHER®
Harvey Nichols is excited to announce its new collaboration with Bao, a self-taught artist who revels in freestyle work with murals and illustrations. Starting her career in 2015, the Hong Kong born artist instantly garnered attention from all over the world and collaborated with vaious international brands. Some key brands she has collaborated with are Nike, Mandarin Oriental , Starbucks, Microsoft and more. Known for her whimsical and lighthearted illustrations, the exclusive pop-up at Harvey Nichols is titled "Okaeri", meaning "welcome home" in Japanese.
Browse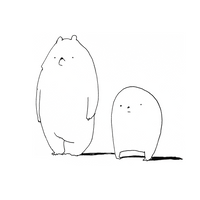 KONETA ( JAPAN ) x TOGETHER®
私は横浜で活動する日本人アーティストのシンです。
主にKONETAという人形作品を制作し、時々イラストを描いています。
KONETAはシャイな妖精です。 彼は不器用ですが、この世界を楽しんでいます。
この世界は素晴らしい、しかし満足することはありません。 そして、不十分な世界では、誰もが自分のために楽しみを探し続けています。
彼は私に分身です。彼と一緒にもっと楽しい世界を探してみませんか?
BROWSE
地點
HONG KONG PRINTING FACTORY
Unit 24-B4 , 1/F
Block B Focal Industrial Centre,
21 Man Lok Street, Hung Hom
Kowloon , Hong Kong
Mon - Sat 2-7 pm
( For Appointment Only )